On August 23-24, 2016; eighteen campers arrived at Hatfield Marine Science Center for an overnight two day camp called GEMS, Girls in Engineering and Marine Science. The GEMS were able to work with researchers and take part in their own engineering activities.
To the readers of this blog,
I would like to first of all say thank you to all the campers and faculty who made summer 2016 one of the most memorable experiences. It was a pleasure to work with so many professionals and have a crash course in marine biology.
Special thanks to…
Maryann Bozza, who gave the most inspirational speech about seeking career paths.

Fiona Nash and her two happy undergrad helpers, who lead their eel grass research.

Natalie DeWitt and her incredible sea glide design and demonstration.




Sharon Nieukirk, who taught GEMS about bioacoustics of marine mammals.

Mara Spencer, Cathleen Veststfals, and Sue Sponaugle who taught the GEMS about how to put on a survival suit, gave the GEMS a tour of the NOAA Fish Behavior Lab. #FlatFishFanClub

☺
Oregon Coast Aquarium Staff who served meals for the GEMS with such joy and taught the GEMS to not be afraid of the work world, but to embrace it.




Jessica Porquez who lead a bird watching session in the Estuary.

A special shout out to Blain who talked about her oyster research and then later gave me, the intern, a special tour of her oyster lab and I even got to taste some awesome bacon seaweed.




Finally, thank you to the two campers who were kind enough to share with me a piece of their art.



For more information about GEMS camps check out the link below
Powered by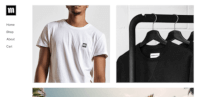 Create your own unique website with customizable templates.